Green Choice Loan Program
MPS/Wilsons and Credit Union have partnered to offer payment options to heat your home. This will allow you to make payments towards your investment via flexible methods.
The OMISTA Green Choice Home Loan* is a personal loan at a rate of prime +1%1 for up to 5 years. The low interest rate saves you money compared to a conventional loan. You can borrow as little as $3500 up to a maximum of $50 000, then pay it back through flexible payment options.
Interest rate at prime + 1%1
No application fees
No penalty for extra payments or early repayment
Make extra payments any time, in any amount, and as often as you want
Term of 1 to 5 years
Minimum loan amount $3,500 to maximum of $50,000
How to Qualify
To qualify, you need to make energy efficient upgrades to your home. If you are unsure of what those changes should be, we recommend the use of a Certified Energy Advisor who will provide you with a report showing the best ways to reduce your footprint and energy use.
Clients must meet the requirements set by OMISTA Credit Union to qualify for financing, including conversion type. Please consult with OMISTA Credit Union by clicking 'Apply Now' once you receive your quote to determine the eligibility of your project.
Energy Upgrades
Reduce your environmental footprint through the following energy efficient upgrades to your home:
Insulation upgrades
Solar equipment
Geothermal energy
Heat pumps/mini splits
ENERGY STAR® windows and/or doors
ENERGY STAR® appliances
Heat recovery ventilation systems
Oil and electric boiler/furnace conversions to propane
Reduce your energy demands, reduce your carbon footprint and save! The savings you gain from these changes can be used to help pay down your loan.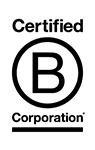 OMISTA is a also a Certified B Corporation, part of a global movement of business as a force for good. B Corps must meet high standards of verified social and environmental performance, public transparency, and legal accountability to balance profit and purpose. Click here to find out more about OMISTA as a Certified B Corporation.
You can read their B Impact Report here.
You can find out more by visiting this link: 
* OAC. Term and conditions apply.1Rate based on a minimum loan of $3500 for a five-year term. Rates subject to change without notice. OMISTA Prime is the variable rate of interest per year declared from time to time to be the prime rate for Canadian dollar loans made by OMISTA Credit Union. The interest rate on your loan will change whenever OMISTA Prime varies.