Sweet Onion Pork Tenderloin on the BBQ
Recipe generously provided by Patrick Wadden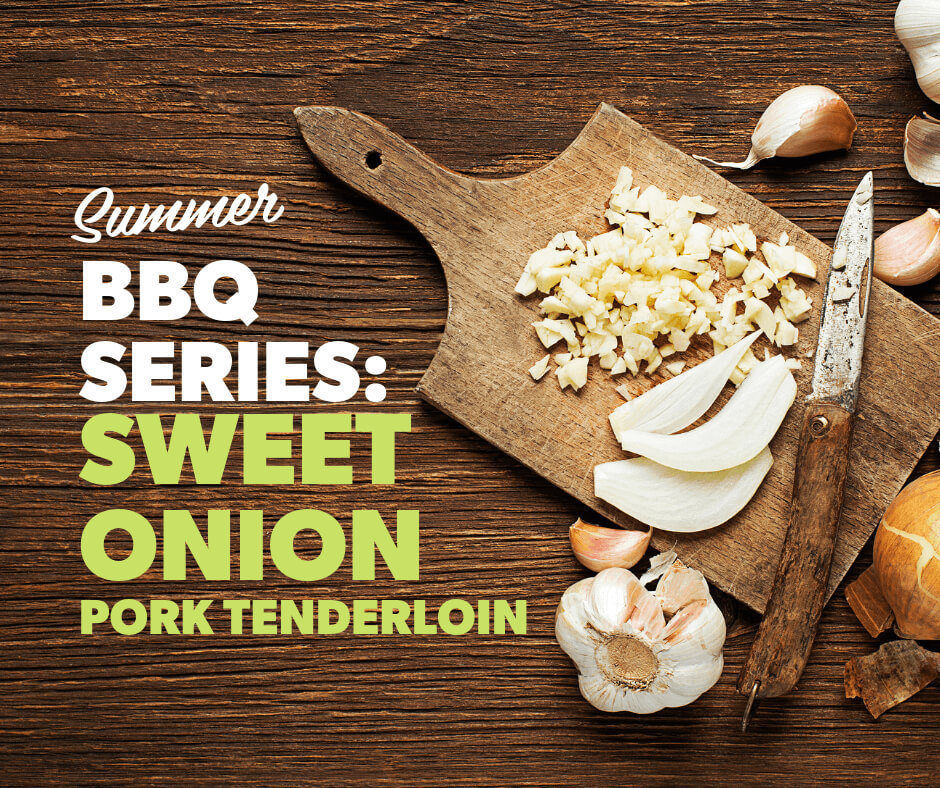 We love a good, two-ingredient BBQ recipe, and this one is a crowd-pleaser! Try it with your favourite vinaigrette, or use Sweet Onion like we've recommended.
Prep time: 5 minutes, plus 20-30 minutes to let the meat come to room temperature
Cooking time: 20 minutes.
What you'll need:
1 medium-sized Pork Tenderloin
1 bottle of Renées Sweet Onion Vinaigrette Salad Dressing
Salt & Pepper
How to make it:
Remove the 'silver skin' from the tenderloin. Let the pork come to room temperature and then season it with salt & pepper.
Turn on your BBQ to medium-high and place the tenderloin directly on the grill for 4 minutes, then, using tongs, rotate it 90 degrees and let it cook for an additional 4 minutes. Do this again until all four sides of the pork tenderloin are cooked.
Holding the pork tenderloin with tongs, coat it with the sweet onion vinaigrette on all sides using a brush. Place the pork back on the grill and let it cook for an extra 3 minutes, while continuing to brush it with more dressing every minute or so. This helps create a delicious glaze!
Remove the tenderloin from the BBQ and transfer it to a plate. Cover it entirely with tin foil and let it rest for 3-5 minutes.
Serve it with microwaved baked potatoes (just wash them, pierce them and microwave in a bowl, covered, for approximately 10 minutes until the sides are soft) and cold salads for a meal that doesn't heat up your house.
Always cook meat to the recommended minimum internal temperature to ensure it is safe to eat. Consult this website for a chart of safe internal cooking temperatures.
https://wilsonsheating.ca/wp-content/uploads/2019/07/sweet-onion.jpg
788
940
epAdmin
https://wilsonsheating.ca/wp-content/uploads/2022/05/Wilsons-HH-logo-bigx2.png
epAdmin
2019-07-31 11:16:07
2019-07-31 11:16:53
Sweet Onion Pork Tenderloin on the BBQ